Exploring Active Directory Management Tools: Streamlining User Export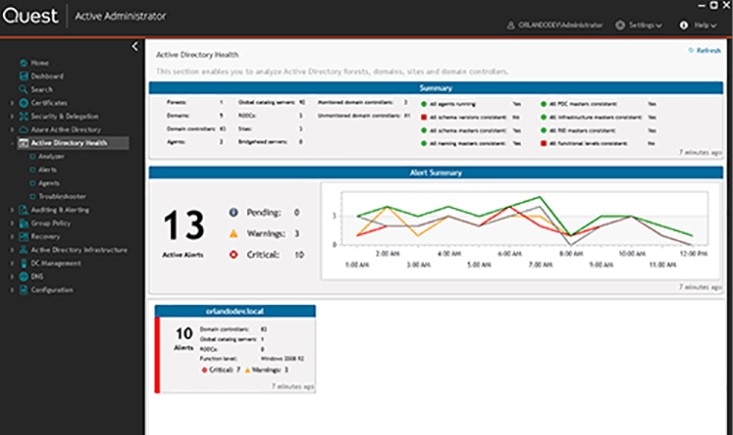 Active Directory is a Microsoft tool that manages users, computers and groups present in an organization. It helps to organize, authenticate and authorize users to access different resources. It's one of the most widely used tools in modern-day organizations, thanks to its simplicity and ease of use. One of the most useful features of the Active Directory is its ability to ad user export information in a variety of formats such as CSV, PDF, and Excel.
This guide will help you to understand the basics of user export in Active Directory and how using Active Directory Management Tools can help you to streamline user export activities within your organization.
Before we delve into how to export users using Active Directory, it's important to understand what kind of data can be exported. Active Directory enables administrators to export a wide range of user information such as user name, email id, account creation date, last login time, password policy, security group membership, and much more. The data can be exported in CSV, PDF, or Excel format and can be utilized for monitoring and reporting purposes.
To export users from Active Directory, you first need to open Active Directory Users and Computers. Then follow these steps:
Select the domain or a specific OU to pull the user data from.
Right-click the domain or OU, select Export List from the context menu and click Export to CSV.
Select the location where you want to save the exported user data and click Save.
While basic user export in Active Directory is simple, using Active Directory Management Tools can make the process even easier. AD management tools like ManageEngine ADManager Plus and SolarWinds Access Rights Manager provide a more comprehensive approach to user export activities. These tools enable administrators to export users based on specific criteria such as group membership, location, security groups, password policies, and more. This targeted approach saves time and energy for the administrators.
ADManager Plus, for example, has a pre-built report feature that allows administrators to export canned reports related to user information like user created, modified, or deleted. On the other hand, Access Rights Manager provides a graphical summary of all the users, their groups, and group memberships, which is useful for an overview of all the users and what their privileges are.
Exporting data via AD Management tools also enables smooth data migration. For instance, you can easily migrate user data to another Active Directory forest or domain. If you're decommissioning the Active Directory and moving to another identity source, you can easily export all the user information from Active Directory, format it as required, and import it into the new identity source.
Conclusion:
User export through Active Directory and Active Directory Management Tools is beneficial for any organization. It streamlines the user management process and provides the necessary information for reporting and auditing purposes. While the basic export of user information in Active Directory is relatively simple, using AD management tools increases efficiency and accuracy, enabling administrators to export user information based on specific criteria. This saves time and energy spent on gathering information for reporting and auditing purposes. Choosing the right tool based on your specific needs will make the process even more efficient.